My children's chapter book, Elbie's Extraordinary Adventure, a girl's empowerment story, just came out on Amazon in Shifting Sands, An Anthology of the Coastal Dunes California Writers Club.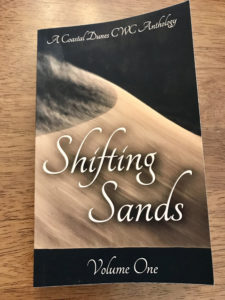 The anthology is a fascinating compilation of genres by the gifted writers of the Central Coast of California. You can get your copy through Amazon for $16, or shoot me an email to helenmsherryauthor@icloud.com for an autographed copy.
For those of you who have known me as a counselor for the U.S. troops and their families around the world, my poem Viet Nam Within offers a glimpse into my motivation and passion for serving those who give so much for our country.
Click here to access Shifting Sands on Amazon;
http://tinyurl.com/y8svf8un