Live and Grow and Thrive-Take Time To Sniff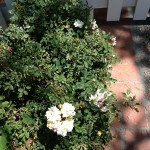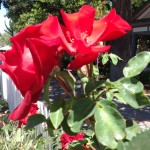 One way to nurture your dreams- to live and grow and thrive- is by taking time for yourself each day. We are always told to stop and smell the roses, and these red beauties in the Village of Arroyo Grande near my office were stunning. I was proud of myself for stopping to sniff. But wait- no scent! I then tried two other beautiful blooming bushes. Nothing. I stooped to the lowly, plain white roses by the gate.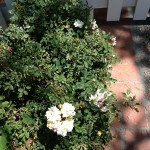 Beauty was in the nose of the beholder.
Take time to examine beyond the expected. Please let me know what you find!