I am a Quested Elder of the Water and a Keeper of the Water Ceremonies. My Medicine Name is Maya White Feather. Each month at the time of the Full Moon, I offer a Waterbowl Ceremony in Arroyo Grande, CA. Below is my Invitation to the Water for women interested in attending this beautiful ceremony. If you are interested in attending, please call me (805) 489-7131 to discuss it.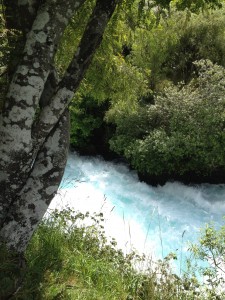 Dear Sister,
At Spirit Quest in New Mexico I was initiated as an Elder into an ancient Native American Women's Water Ceremony that was lost for over 100 years.
The Four Grandmother spirits who bring their wisdom to us in this ceremony tell us if we truly want to change the world for the better, THE place to put our attention is on loving and blessing the water within us and on the Earth. And that is what we do, every full moon, through this Women's Water Ceremony.
One of the greatest gifts of the ceremony is that it is the entry point for what has come to be called "A Woman's Path to Enlightenment." For years, the minister of the ceremony and Guardian of the Mother bowl, Reverend Misa, prayed for a path of awakening that was uniquely from and for women. This is the path the Grandmother spirits brought to her and to all women who feel the call of the sacred water and the pull of the sacred feminine.
Although Rev. Misa offers the Women's full Moon Water Ceremony monthly by as a tele-ceremony, I wanted to bring these ceremonies in person to the women of the Central Coast. So in September of 2007 I started my apprenticeship, and that October began offering the ceremonies each month. A beautiful circle of women is evolving, each sharing her unique self, her challenges, and gratitude in a safe and supportive environment of sisterhood. At Spirit Quest in June, 2008 I was ordained as Keeper of the Women's Water Ceremonies and am honored to lead this ceremony that helps each of us move from our limited everyday selves into our limitless selves.
The Grandmothers told Misa that each Medicine Woman of the tribe carved her own channel in the Mother Bowl. There are 33 channels in the bowl, making this a 2000-year pathway we are exploring!
Bring a rattle or drum if you like, and a small dish for a light potluck after the ceremony.
Please wear a skirt if possible to honor the traditional ways.
I hope you will join our circle for a wonderful, heart-felt and moving experience of feminine power.
Blessings,
 Helen/ Maya White Feather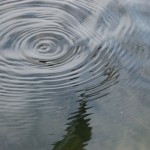 For more information about the Keepers of the Sacred Path of the feminine and Its Water Ceremonies, please click here: http://www.newdreamfoundation.com/keepers.htm