Helen M. Sherry, Ph.D.  is a CA Licensed Marriage, Family and Child therapist (MFC 15632) who offers Individual and Family Psychotherapy in her office in Pismo Beach on the Central Coast of California. She specializes in transforming from stress and pain- just surviving life- into thriving. She believes that growth is a lifelong process, and that it is never too late to choose happiness. She loves working with children and teens, and has worked with military families around the globe.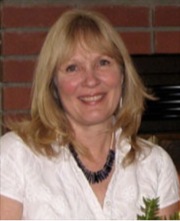 She also is a gifted intuitive who creates Living Dream Gardens to help manifest the life of your dreams, assist with a specific goal, or to recover from loss. Please click on Your Living Dream Garden to understand more about these healing Gardens and read what others have said about Helen's work and the power of their own Gardens. She can work with you to create a the perfect Garden for you, coach you in creating your own Garden, or offer a workshop to help a group create their own.
Helen is a quested Native American Elder who offers monthly Full Moon Waterbowl ceremonies for women in Arroyo Grande, CA. Please click Keeper of the Water for more information and an invitation to discuss with her about attending the ceremonies.