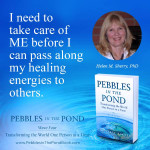 I am so glad you are here! My heartfelt message to you today is that your dreams matter, and it is important to focus on them daily to help them to grow. A Living Dream Garden is like a 3D living vision board. It has symbols for what you want, yes, but more importantly adds a magical synergy of Nature- succulents, power animals, and crystals with the blessing of Spirit to help your dreams grow.
This visualization will help you picture your dream life, as you walk in a life-sized succulent Garden, connecting to a power animal and beneficial crystals that will help you manifest your dreams. Then the fun begins when we work together to create your own Living Dream Garden that will be your daily touchstone to remind and anchor you to your dreams.
Close your eyes and enjoy! For more information about how we could work together to intuitively create your Living Dream Garden for manifestation, please email me at helenmsherryauthor@icloud.com or call my office (805) 489-7131.