Sometimes life is so hectic that we lose sight of our big picture, our long-term goals, and get caught up in the whirlwind details of life. Take time this Spring to contemplate what it is you truly value. What is your passion? What can you dream and begin to envision that gives you a tingle of aliveness? You don't need to know how to get there. That comes later. I believe that the Universe begins to align itself to support our goals as we begin to clarify our values and priorities.
Remember the parable of the Tortoise and the Hare? Slow, steady progress wins out. Taking small steps toward something you wish to manifest is powerful. Buy a new journal and write, "What brings me joy? What do I really want to be doing five years from now?"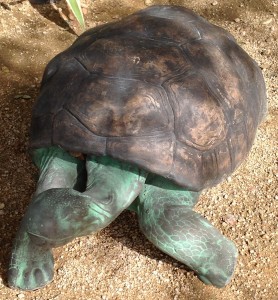 Then answer this question, "What is one small step I can do today?" Do it!