I'm Helen and I am so glad that you decided to visit today to explore manifesting your dreams. Whether you are interested in Transformative Therapy with me, creating a Living Dream Garden to help you attract your dreams into reality, or reading one of my books, we can explore together how to help you Live and Grow into a more fulfilling life. Life is about Living and Growing… and thriving!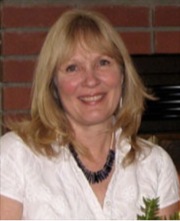 I have been a licensed Marriage, Family, and Child Therapist in California since 1980. My Living Dream Gardens are unique creations that blend my knowledge of the principles of manifestation and the Law of Attraction (such as seen in the movie the Secret) with a lifetime of studies in psychology and spirituality. These gardens live and grow, just like your dreams. They are magical creations blessed by Spirit, rich with the energy of symbols, of crystals and succulents that embody your personal vision of your ideal life.
By creating your own Living Dream Garden, you are taking a huge step forward in empowering yourself to live the life of your dreams. You are saying to Spirit, "Yes! I am worth it, and this is how I'd like my life to be. With your Garden in front of you each day as a reminder, it is easier to focus on what you want and attract it into your reality more quickly.
I can work with you individually or in a workshop to create the perfect Garden to more quickly manifest the life of your dreams. Your Dream Garden becomes an altar for your sacred dream space.
If you are interested in thriving instead of just surviving, call me (805) 489-7131, email me at helenmsherryauthor@icloud.com or just click on the Contact form on the left side of this page. I'll get back to you soon.
Helen M. Sherry, Ph.D, California Licensed Marriage, Family and Child Therapist (LMFT 15632)